If you are like us, you have searched and searched for the best Minecraft realistic resource pack, the best Minecraft texture pack, the best Minecraft realistic texture pack, etc. for Minecraft: Java Edition.
We tried many packs and just never felt complete so we eventually took it upon ourselves to create a pack that we would love. That said, there is a different kind of passion that we put into our Minecraft texture pack.
We created a Minecraft realistic texture pack called, "T4G's Builder Pack HD". You can check it out in our video below:
Why It's the Best Minecraft Texture Pack
Our main focus was to make use of every block in a real-life fashion so you can build what you want to build with whatever color you want.
Before starting our company, we were in the construction business, so we applied our knowledge of building materials and added it to Minecraft.
We have included white stucco (Diorite Block), gray stucco (Stone Block), black stucco (Smooth Stone Block), tan stucco (Sandstone Block), reddish-orange stucco (Granite Block), and blue stucco (Andesite Block).
For those who do not know what stucco is, it is a material most commonly used in the United States for homes.
Using real-life materials and popular colors among home builds is what we have wanted for Minecraft. We wanted a pack where we could use many different color combinations with many different kinds of materials. Why have a wasted block that you will never use or want to use for that matter?
Utilizing Every Minecraft Block
RELATED: How to Install Minecraft Texture Packs with Shaders
There are certain blocks, no matter if you are playing vanilla Minecraft or another texture pack, that you do not want to use. For example, Diorite and Cobblestone are two blocks that are plentiful but do not want to use in your build.
We took Cobblestone and turned it into a beautiful block you could use for just about any build. This is where our "no wasted blocks" motto comes into play.
Cobblestone and Diorite are plentiful, so why not make it something that you can build out of?
We touched up a bit on a very popular building material called stucco. Stucco has that nice, clean look from a ways where you cannot see the texture of it until you are closer to it or the sun hits it at the right angle.
This is something we wanted to implement into our pack to make it more realistic. Stucco is a beautiful building material that just could not be ignored.
All of the blocks for stucco are the Diorite Block, Stone Block, Smooth Stone Block, Sandstone Block, Granite Block, and Andesite Block.
Color is huge when building and we wanted to make it so that you can choose a variety of colors. This is so your builds will never get stale and allows your imagination will take over.
What happens when you polish Diorite? Well, you get a nice shined marble. You can polish other blocks to get a shined marble as well, such as Granite and Andesite.
Marble is such a great addition to any home and you can build a beautiful kitchen wall out of any marble you like as you see in the gallery below.
Vanilla Minecraft is classic and it is fun to play with don't get me wrong. That said, there is only so much you can do with 16×16 pixels. The higher resolutions, while harder to run on lower end PCs, is better in a lot of ways because you can make something more personable.
Another set of blocks that we got a ton of positive feedback on is the Terracotta and Glazed Terracotta. Terracotta is something we wanted to take and make it a a realistic texture used in homes across the globe.
After some research, glazed brick is becoming more and more popular. Brick has always been used and it is plentiful in real-life. Since there is a ton of Terracotta, we decided to make it a brick block with the corresponding colors. For example, cyan terracotta is cyan brick. Then, when you glaze it, it becomes glazed cyan brick as you see in the following video – https://www.youtube.com/shorts/8q4A0gpiM6c.
Another area we worked on was wood. We wanted a nice cherry red wood, blue wood, oak, dark oak, white wood, and a green wood that we are currently working on.
Building a home out of wood along with your favorite colored wood is something we wanted for ourselves. If you want a red barn you can make one. If you want a blue wood floor you can build it.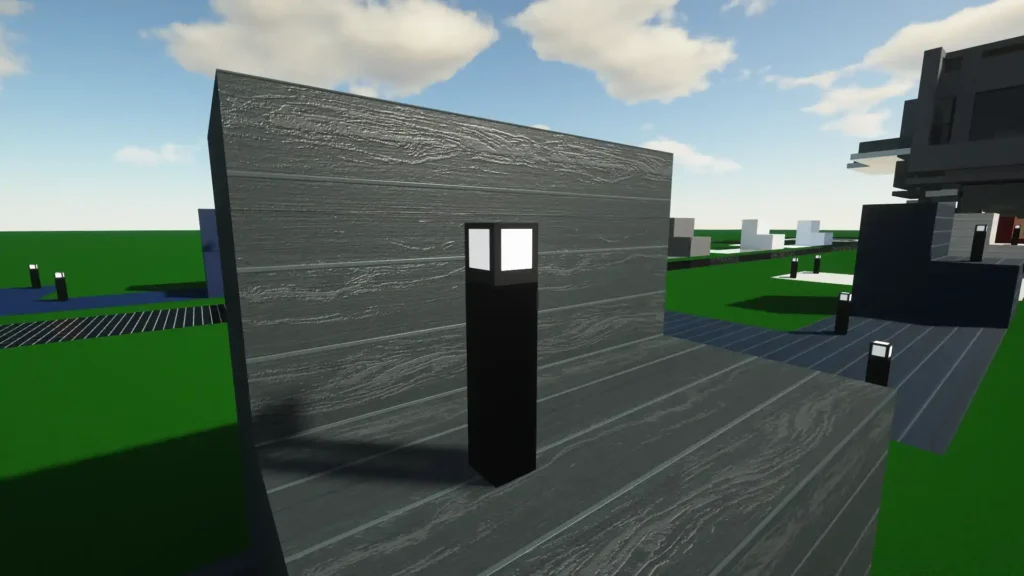 With all of our building blocks, mining looks amazing. All different kinds of colors and textures. It is very satisfying.
We hope you enjoy this Minecraft resource pack as much as we do! We are working on making it 100% complete to submit it to Microsoft to get it up on the store for console users.
Get a copy of T4G's Builder Pack HD here.
We are a small team dedicated to giving the best tips and tricks, strategies, walkthroughs, and news articles for gamers. It is our passion.
---