Estimated reading time: 5 minutes
Making millions in Farming Simulator 17 can be done in many different ways. We will be going over all the ways you can make money. Some ways are easier than others so regardless of your difficulty you will be able to make money and play it as realistic as you want.
1. Greenhouse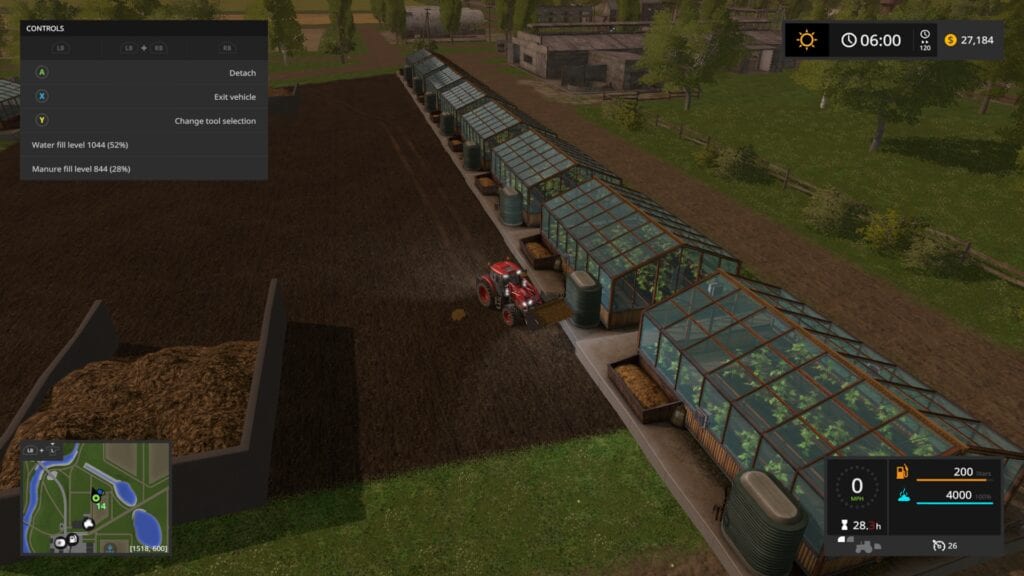 Greenhouses are thankfully in the base version of the base of the game so there is no downloading of mods necessary. If you take out a loan of $300k and sell most of your equipment you can buy up around 7 Greenhouses right at the start of the game. They make you $40 an hour and if you add manure you will get it up to $80 an hour. The only two things that you have to do are filling up the water and manure. Once you have everything in place you will want to turn the game speed to x120 to increase the time you receive your earnings.
Unfortunately, it is not just buying them and leaving them to make money by themselves. However, once you fill them it isn't hard maintenance after that. Even if you have 20 of them it won't kill you to manage them all once you get the hang of it. It also isn't the only thing that you want to do to make money, it is wise to invest in other projects.
The objects that you make your life much easier. If you are I did not sell the Forterra HD that is given to you on the map Sosnovka. I did add a Front Loader to it in order to use it for manure. It is a decent tractor that I just could not sell due to trying to save money. The 2nd tractor I sold because it was simply too weak to hull the water taker around that I got.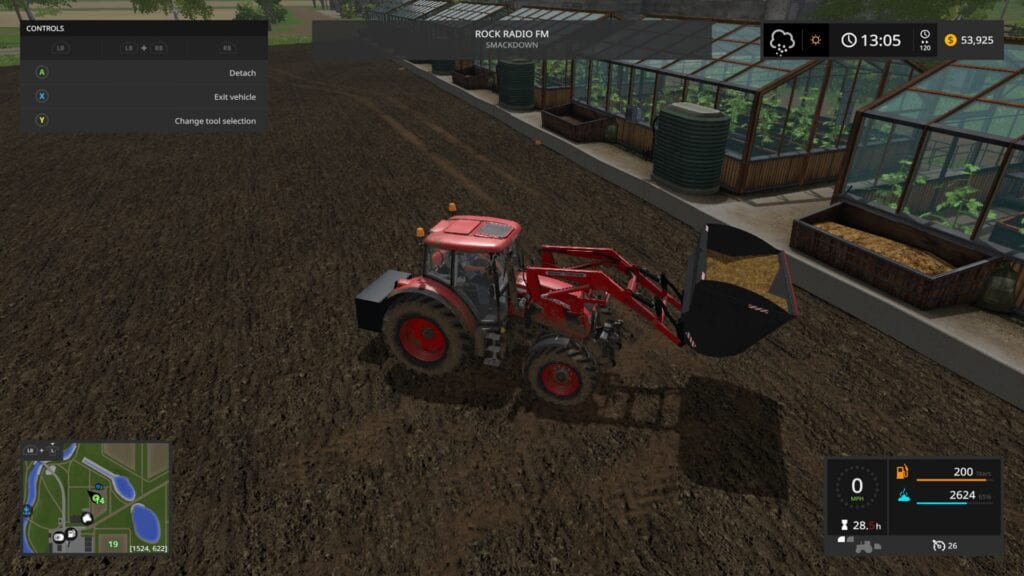 I bought the Multi-purpose bucket that is a mod. You do not have to use the same one as me if mods are not available to you, a standard bucket will do fine. This modded bucket carries 4000 liters. I also bought a modded 880 Massey Ferguson front loader that was modded. You have to get really get up close to it in order to attach it to your tractor.
I bought a Fiatagri180-90 Tractor that does well in pulling the massive water tank that I bought. It cost around $38k if you fully upgrade it which I recommend, do not forget the two twin wheels on the back are a must.
I recommend buying a manure sell point as well, you can find it as a mod in the "Placeables" category. Lights also come with it and it is cheap as well.
2. Modded Beehouse to Start the Game out Rich
The regular beehouse costs $20k and it only makes you $8 an hour which is horseradish when it comes to making you money. The amount you would have to buy to make good money is not even worth delving into. However, there is a modded beehouse that you can download that only costs $500 dollars to buy and it gives you $8 an hour.
You can take out a hefty loan right at the beginning of the game or at any time and buy a bunch of these modded beehives and place them all over a small field that isn't worth cropping on. They can also be placed anywhere on your land and they are pretty small.
If you want to start the game out rich sell all of your equipment and take out a loan for as much as you can. Don't worry you will get it all back. If you do this you will have over 200k to spend even in the hard difficulty. That amount can buy you over 400 of these modded beehouses. Which will make you $76,800 dollars a day. Now you won't want to keep buying a bunch of Beehouses because they take up a lot of inventory which will make it frustrating when you are trying to find items in your garage. Scrolling is not fun when you have to pass 800 beehouses.
The next step after you buy all the beehouses is to put the speed up time to x120 to increase the speed at which you earn this profit.
The good thing about this though, is it should only be temporary until you have enough money to switch over to wind turbines. The more wind turbines you buy the more beehouses you can sell off and free up your garage inventory. Also do not worry about paying off your debts until you are making in the $100k range a day, once you are making that much pay it off in $50k increments.
We are a small team dedicated to giving the best tips and tricks, strategies, walkthroughs, and news articles for gamers. It is our passion.
---