Idle Theme Park Tycoon Review
Average
This is a typical Codigames production with ads as the main theme.
---
iOS | ANDROID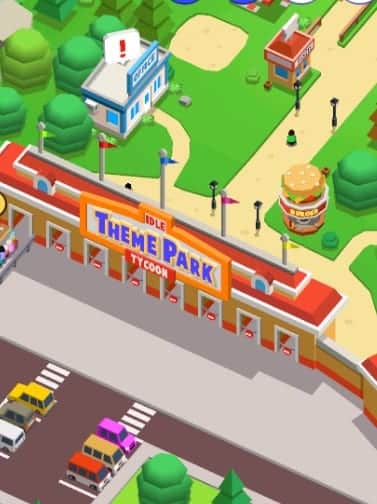 Always Keep An Eye On Your Management Tab: Your "Management" tab is going to show you where you need to improve and where you need to keep consistent. It is the easiest way to know what needs to be done.
Only Watch Large Reward Ads:
Don't just watch every helicopter ad because they give you money. The game will offer you low reward amounts then give you large amounts. So wait for the large earning ads and skip the tiny ones not worth your time.
Best Ads to Watch That Get the Job Done:
The chopper ads are the best.
Along with the 2x boost that can be stacked. These are the two most important Ads to watch.

Upgrade Based on Price Per Reward. Consider Upgrades as Well.
Look at all the prices of your rides and consider the cost of how much it is to upgrade each ride along with considering if you may potentially have a 50 to 100% upgrade. A 100% increase in profits is huge, it will also make your ad rewards more valuable.
The Biggest Tip of All!
When you are on the first island the main thing that you want to do is get onto the next island that costs 500k. You get a 200% bonus in revenue for moving onto the next Island. Once you are getting around 100k ad revenue you will want to save up and move onto the next island. You will grow much quicker and have more fun in the long run.
We are a small team dedicated to giving the best tips and tricks, strategies, walkthroughs, and news articles for gamers. It is our passion.
---