Is There An Increasing Problem With Idle Games?!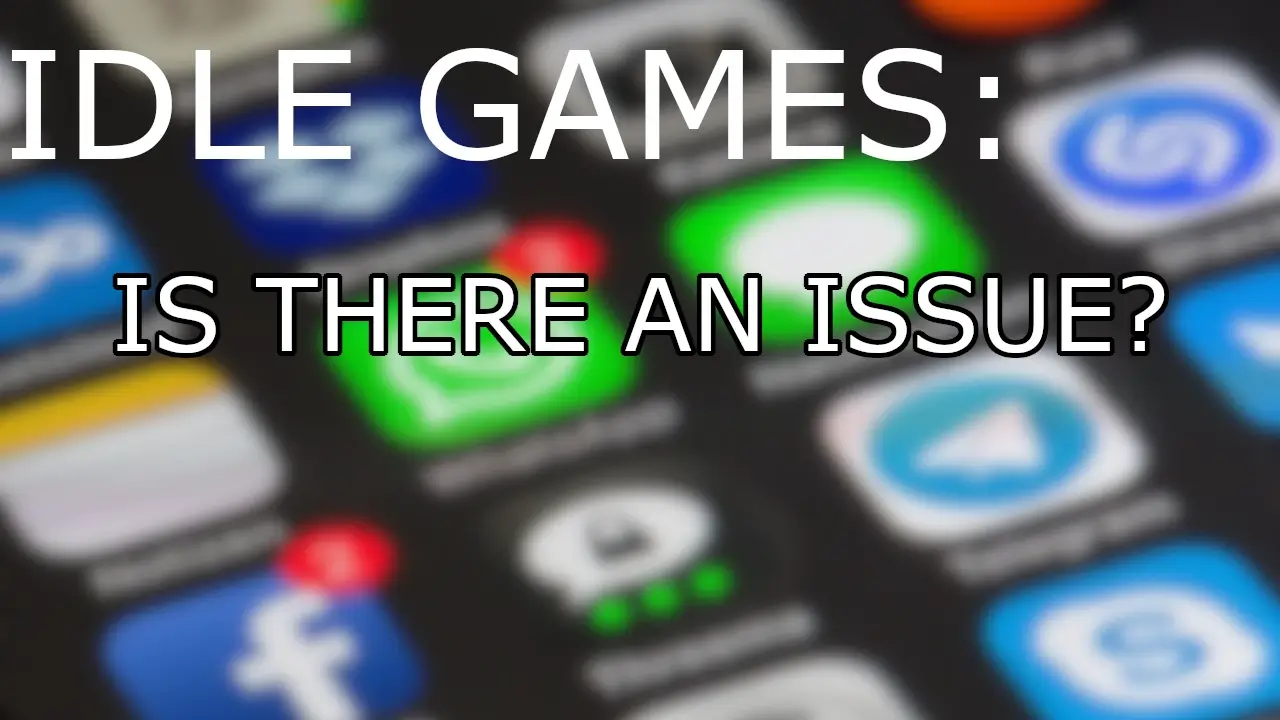 Is There An Increasing Problem With Idle Games?!
Estimated reading time: 6 minutes
We have played hundreds of mobile games and idle games are a big part of what we do. However, the majority of idle games out there are cookie-cutters when compared to other idle games.
Are idle games good? Yes, of course, they are. I will go into detail on the goods and bads of idle games and how they can be improved.
Sure, they may be a different setting or have different simulations – theme park, barber shop, etc. – but they're essentially the same thing.
Once you've played one, you've played them all. It does not mean we do not have fun playing them, instead, we are getting bored of them and I am sure you are as well.
Let's use one of the largest and most popular developing/publishing companies for idle games as an example, Codigames.
Law Empire Tycoon – Idle Game Justice Simulator is yet another game we have written content on by Codigames.
Codigames usually does a great job on their graphics and making their games feel alive. Their games are also fun and interesting.
However, in Law Empire Tycoon, there is no city theme. No cars driving by. No parking to deal with or one you can see. Just a blueprint. Weird, especially when you're used to them going all out.
Law Empire Tycoon is very similar to University Empire Tycoon, however, Codigames did a much better job on their University idle game over the new Law idle game.
The Bad About Idle Games:
Being able to finish idle games in only one day.
The next maps are the same.
No achievements.
Watching an insane amount of ads. Would you like a game with your ads?
The biggest flaw is feeling like I am forced to pay money just to play the game.
University Empire Tycoon and Law Empire Tycoon are two in the same. Almost a cookie-cutter status taking a page out of Electronic Arts' book.
You will get to a point where you will only be able to build one building per day… Unless you pay money, of course. I'll touch on this and how they could improve later on.
Progress will be so slow you'll completely forget about the game or you'll become disinterested. This leaves out a huge market of people and, even though it'll take well over a month to completely finish the idle game, you will be mentally checked out of the game in a week.
Why would I even continue on to play more levels that are essentially the same?
Where are the achievements? What about secret achievements? This is important and it will help keep a certain percentage of people coming back for more.
Most people are reluctant to pay money for a game especially at the price Codigames is asking. Just to beat the game you will end up spending 100s of dollars.
Do you want an ad-free experience to enjoy the benefits of the Boost and Grant without watching ads? That'll be $12.
Would you like to add a few more builders to work on more than one project at a time? $6, please.
How about a way to speed up your builds? Well, let's start at $1.16 to speed up a couple of buildings. However, $116 is the best deal.
It's a cash grab market. A quick in and out for us. They have no problem getting millions of downloads but they do have a problem with keeping people playing their game for longer than a week or even coming back to it.
And not one company out there that develops and publishes idle games has figured out a perfect reward ads to play time ratio.
The Good About Idle Games
I know I play idle games for the real-life simulation of certain job titles, such as the dean of a univiserty or an entrepreneur.
The challenges idle games bring to try and build your business from the ground up and get that perfect rating.
The satisfaction of seeing my business go from a few employees to hiring employees to man a brand new building I just bought and had built.
The feeling of expanding my business and upgrading my buildings and furniture.
If you are anything like me then you love to make sure you have everything unlocked and beaten. Even though beating an idle game completely only takes about a day for the most part, it's addicting to make sure you have everything unlocked and the highest possible rating.
Something is just oddly satisfying about that.
This is where Codigames does a great job on their idle games. They have challenges and you get rewarded for completing those challenges that you can use toward speeding up your builds.
Most idle games have those challenges but I feel Codigames has mastered the feel of it as well as the pace of it. It just keeps on coming.
A Good Business Model
Take a page out of Cell to Singularity's book by Computer Lunch. Andrew Garrahan, one of the founders of Computer Lunch, has found that people are more reluctant to pay $1.
So he started implementing reward-based advertising and saw an increase in not only revenue, but the amount of time a player spends on Cell to Singularity. They also saw an increase in people coming back to play the game.
There is no option to pay money out of your pocket to get rewarded. You will never be forced to watch an ad, in fact, you'll want to watch an ad to get rewarded.
I am not saying you are forced to watch ads when you play an idle game because that's just not the case. However, the current model does feel that way.
For example, if you would like that temporary 2x bonus income, then you need to watch an ad. It only lasts for 15 minutes or so.
With Cell to Singularity, it's much longer than that, which makes it so much more beareable. You can even watch enough ads to expand your bonus to a total of 48 hours.
If you have not played Cell to Singularity then I highly recommend it. I have written a guide on it to help you get started that you should check out.
Another thing that will keep coming back to Cell to singularity are the achievements. They have a ton of general achievements and a few secret achievements. I also wrote about how to get all achievements in Cell to Singularity as well.
With that being said, I would love to see the reward-based advertising implemented in an idle game. Do not make it overwhelming and let me decide whether I want to do it now or later instead of canceling it if I close out of the ad opportunity.
I also would like to see a way that I can watch an ad to cut the time it takes by half to build each building. You will never get to 0, so there will always be a waiting period. However, this will keep people on your game for longer and it will always stay fresh in their mind while you may increase your revenue.
I am seeing more of the one builder allowed unless I pay money for it. How about you cut the cost by 100% and give it to us for unlocking a secret achievement.
There are a ton of ways idle games can easily become even more competitive and more enjoyable to paly. These are just a few.
If you liked this article then please give it a share! I would greatly appreciate it. Leave a comment and let me know if there are things you agree or disagree with. If you have any questions on any of my guides or other author's guides then leave them in the comments and we will get back to you.
I love everything there is about gaming. That is just about what I always do because that is my true passion. When you don't find me indulging myself in gaming content, you can find me coding or somewhere outside where all you can hear and see is nature.
---